GREEN BAY, Wis. (NBC 26) — For many students, the big day is just two weeks away.
RELATED STORIES
"Across the globe, more than 1.5 million kids lost either a parent they live with or a grandparent that lived in their own household this Covid pandemic so far," Bellin Health Emergency Medicine Dr. Brad Burmeister said. "We wish we were on a bit more solid ground to get our kids off to a successful school start."
Kids across Northeast Wisconsin are heading back to school in person. So local doctors have safety advice for students navigating the classroom amid the COVID-19 pandemic.
"In areas where transmission is high in schools, kids should wear face masks — as should the staff — until we get things under a little bit better control," Burmeister said.
If you're at least 12 years old, Dr. Burmeister says the best way to curb the spread of Covid in school is to get the shot.
"Now is really the time if you're someone who's sort of on the edge of getting vaccination," he said. "We can really use you to help the rest of our community."
And experts believe parents can keep spirits high by keeping dialogue open with their children.
"Making sure we're focusing on those positives and what did you learn?," Ascension Medical Group family medicine physician Dr. Sarah Wypiszynski said. "And were you excited to see your friends? That way we're not making the entire back to school conversation with our kids about Covid."
Whether your family is comfortable or not, Dr. Wypiszynski says the decision to attend class in person is up to you.
"It's a matter of talking with your entire family," she said. "What level of risk are you willing to accommodate?"
The unknown might seem greater than ever before this back-to-school season. But Wypiszynski tells parents to be patient with their kids in a different educational environment.
"Love them no matter what their fears are," she said. "Try and help them navigate this process. Because while it seems uncertain to us, it's extra uncertain to them."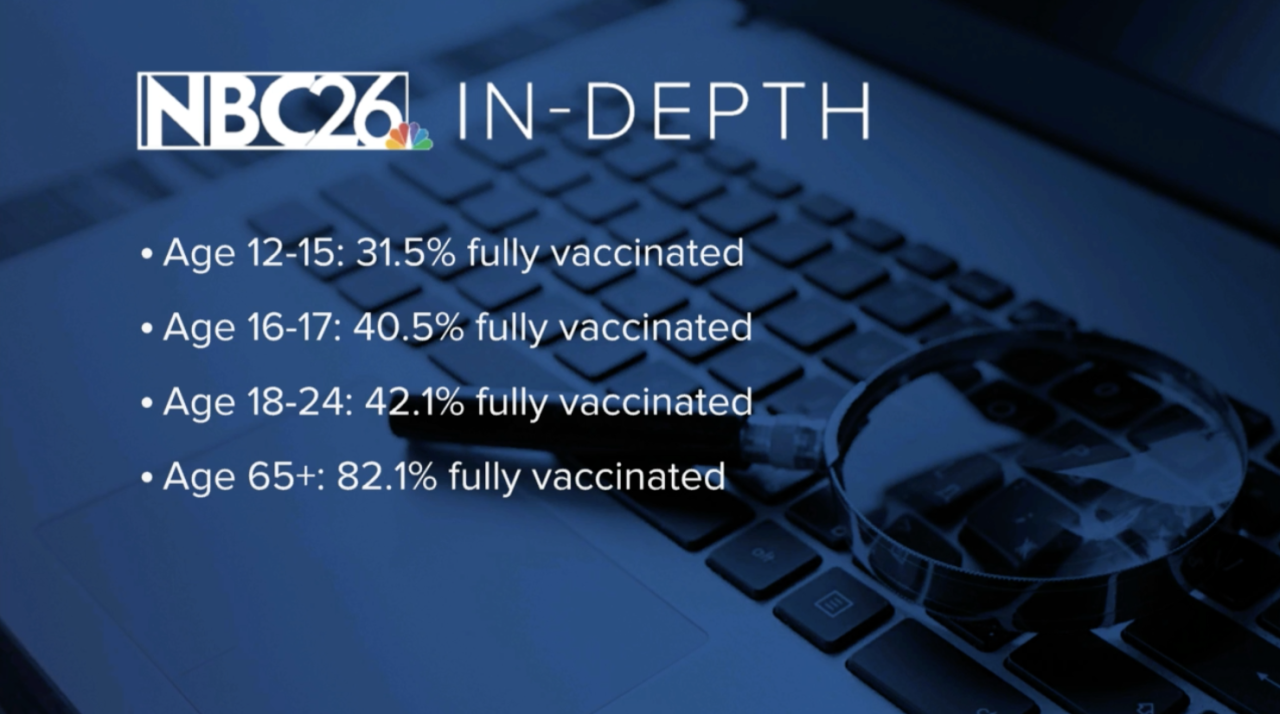 The youngest vaccine eligible group is also the least vaccinated. Just over 30 percent of Wisconsinites aged 12 to 15 years old have received both doses.
Over 40 percent of Wisconsin residents aged 16 and 17 years old are immunized. And nearly 42 percent of young adults from 18 to 24 years old are fully vaccinated.
Those 65 and older lead the way with 82 percent of the state receiving both doses.