Here are some of the major figures involved in the multiples probes into Russian hacking.
Donald Trump
Federal investigators are looking into possible collusion between figures in Trump's presidential campaign and Russia, which is accused of cyber-hacking to influence the result of last fall's election. James Comey, then the FBI director, told President Trump this spring that he was not personally under investigation, according to testimony that Comey prepared in advance of Thursday's Senate Intelligence Committee hearing. Comey also says Trump pressured him to say so publicly.
+8 
James Comey
Fired abruptly by Trump on May 9. Weathered criticism last fall over his handling of the investigation into Democratic candidate Hillary Clinton's use of a private email server while she was secretary of state. Told lawmakers in March the FBI was investigating not only Russian interference in the election, but also whether there was any coordination between Trump figures and Russia.
+8 
Michael Flynn
Resigned his job as national security adviser on Feb. 13 after misleading Vice President Mike Pence over his contacts with Russian Ambassador Sergey Kislyak. Comey says Trump asked him to drop the FBI probe into Flynn.
+8 
Robert Mueller
Named by the Justice Department as special counsel to oversee the department's investigation into Russian meddling in the election on May 17. Mueller was Comey's predecessor at the FBI.
+8 
Dan Coats
Director of national intelligence who declined to comment when asked at Wednesday's Senate hearing about a report that Trump pushed him to try to help end the probe into Flynn. Also said that he wouldn't comment publicly on conversations with Trump but that he hadn't been asked to do anything improper.
+8 
Mike Rogers
Head of the National Security Agency who declined to comment Wednesday on reports that Trump had asked him to deny possible evidence of collusion between Trump's associates and Russian officials. Also said that he wouldn't comment publicly on conversations with Trump but that he hadn't been asked to do anything improper.
+8 
Sally Yates
Then acting attorney general, she warned the Trump administration in January that Flynn misled administration officials about his communications with Russia. She said she gave her forceful warning, believing Flynn was at risk of being blackmailed by Russians, three weeks before Flynn resigned.
+8 
Andrew McCabe
Acting FBI director who would not comment Wednesday on whether he ever discussed with Comey any conversations Trump had with Comey. One reason for his reticence, he said, was he did not want to interfere with Mueller's probe.
+8 
Rod Rosenstein
The deputy attorney general appointed Mueller. Rosenstein is overseeing the Russia probe after his boss, Attorney General Jeff Sessions, recused himself following disclosures of Sessions' contacts with the Russian ambassador before the fall election. Rosenstein declined on Wednesday to say in public what he had told senators in a closed session last month — that he knew a memo he had written critical of Comey's handling of the investigation into Clinton's use of a private email server would be used as justification for Comey's firing.
+8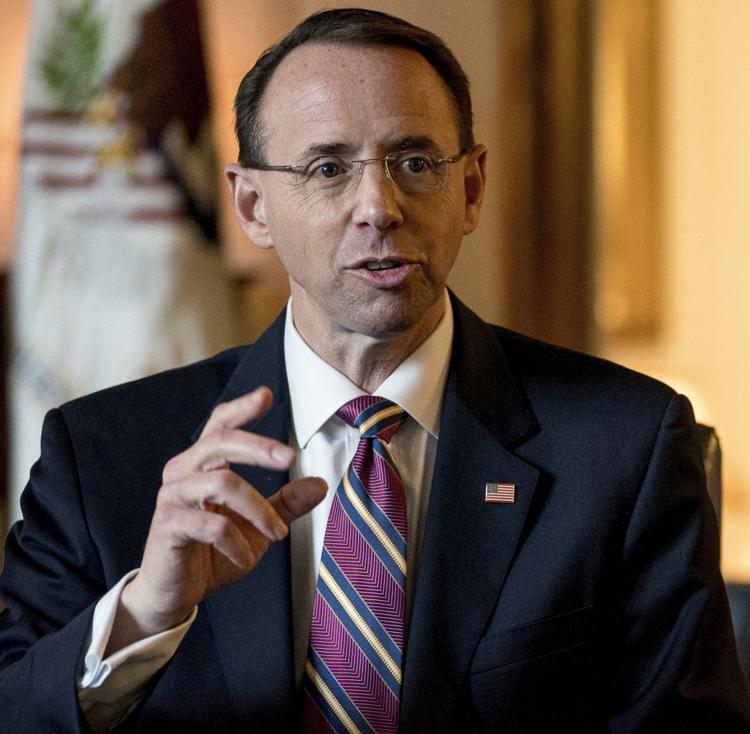 Source:http://www.omaha.com/townnews/politics/meet-the-major-figures-involved-in-probes-into-russian-hacking/article_25547988-4bcd-11e7-a37f-1ba79c4e3530.html