Welcome to Thomas Insights — every day, we publish the latest news and analysis to keep our readers up to date on what's happening in industry. Sign up here to get the day's top stories delivered straight to your inbox.
This article is sponsored by Cloudhound, a cyber security company specializing in hybrid solutions to safeguard critical business assets.
Businesses around the world reported nearly 500 million ransomware attacks as well as a 38% increase in cyber attacks in 2022, according to recent studies. As cyber attacks become more sophisticated and larger amounts of data are produced and stored by corporations across industries, these rates are only expected to rise.
Recognizing the detrimental effects cybercrime can have on a business, Cloudhound stepped in as a broker of robust solutions, offering a comprehensive cybersecurity assessment tailored to provide advanced tools for detecting, preventing, and responding to evolving cyber attacks. With a specialized focus on securing cloud environments and safeguarding sensitive data, Cloudhound empowers organizations to proactively address the rising threat of cybercrime, ensuring their operations remain resilient in the face of increasing cyber challenges and data vulnerabilities.
"At Cloudhound, we understand that true cybersecurity is a holistic effort woven into the fabric of an organization," said Jack Sterling, cofounder of Cloudhound. "We provide a comprehensive and supplier-neutral approach that not only equips businesses with advanced tools to detect, prevent, and respond to evolving threats but also fosters a security-first culture from leadership down. We believe that by empowering organizations with the right tools and mindset, we can be the solution to the rising tide of cybercrime threats."
Ransomware and cyber attacks can have severe consequences for organizations, affecting virtually every aspect of their operations, reputation, and financial stability. No industry is safe from cybercrime, and without proper preparation and protection, your business could experience significant financial losses, operational disruption, data loss and theft, legal and regulatory consequences, and more. That's why it's more important than ever for businesses to invest in cyber protection.
Cloudhound is a veteran-owned and operated small business that offers hybrid security training and consulting services.
They specialize in creating customized security solutions that address the specific needs and demands of your company.
Cloudhound vets and partners with a variety of renowned cybersecurity vendors to provide their customers with a comprehensive solution.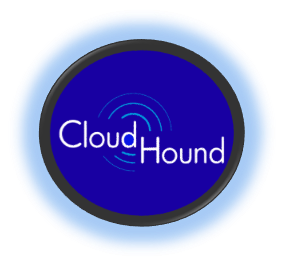 Jack Sterling (JS): One thing that is not widely known about Cloudhound is that we are not a vendor. We operate more like an agency. We get to know our clients on a personal level to better understand their needs. By building a relationship with each of our clients, we are able to create a completely customized cybersecurity solution using vendors who can fulfill their unique needs.
The most important asset we have is the trust of our clients. They trust us to be the expert and not bring substandard vendors to the table. A large majority of my time is spent working with and interviewing potential vendors to ensure they meet the standards our clients have come to expect. Our supplier network is always growing and our existing suppliers are always improving upon and expanding their services.
Because I spend so much time in this area, I know the inner workings of each vendor and what they have to offer — and our clients can rely on this expertise. So, when the opportunity from a prospect or client comes along, I can go through my database of vendors to determine which ones will best fulfill the client's unique needs.
JS: We recently assisted a network engineer working for a Fortune 1000 auto parts manufacturer. This manufacturer operates as a Tier 2 supplier focused on crafting essential parts for automobiles. They found themselves in a critical situation when they fell victim to a ransomware attack that brought their operations to a complete standstill. The impact was widespread — systems were encrypted, communication channels were paralyzed, and they lost their ability to ship and receive items.
The network engineer reached out to us to inquire if we had an incident response team on standby that could assist with the issue. We confirmed and mobilized one of our trusted vendor's incident response team to address the situation. We believe that in such a critical ransomware event, it was inappropriate to burden the afflicted party with upfront payment for our services.
Our incident response team was able to restore all the affected party's systems and allowed them to resume operations. We then presented our invoice for the services rendered and proposed an ongoing relationship with the client to prevent future attacks. Recognizing the value we brought to the table, the client agreed, and the same vendor incident response team began providing an ongoing security operations center as a service so that all of their 1,500 endpoints could be monitored in real-time.
JS: Within the last year we've seen an explosion of these generative AI models, like ChatGPT. At the same time, we've seen an almost tenfold increase in social engineering and phishing attacks since this time last year. Social engineering takes many forms — phishing emails, spam, phone calls, fraudulent text messages, etc. It was the number one attack vector last year and it has only grown exponentially due to the accessibility of AI.
Without AI, social engineering campaigns take work. For example, if someone wants to send a phishing campaign, they have to research their target, get their email addresses, and create the content they will send to the target. Now, cybercriminals can ask these generative AI tools to do the research for them, create the phishing campaign, find the decision makers at the targeted company, create targeted profiles for each one, and craft bespoke content for each one automatically.
In the past, all of that work would have taken roughly 10 hours. Now, it takes 10 minutes for someone who knows how to use AI tools. So, it's not that there are more people doing this, but these same bad actors can execute these same attacks with much less effort.
It's just another chapter in an already bad book — cyber crime is out of control. Too many companies don't talk about it when they fall victim. They pay a ransom and move on, which only exacerbates the problem. But we can help. At Cloudhound, our goal is to empower every person in a company to play an active role in cyber security. We can outfit them with the right tools and services to stop these attacks before they even have a chance to breach our clients' valuable data and sensitive information. With our comprehensive training, vendor network, and ongoing support, individuals at all levels of an organization can become a formidable line of defense against cyber threats.
Learn more about Cloudhound's custom hybrid security solutions.
More from Industry Trends
——————————————————–


Click Here For The Original Source.